Erskineville Library
Erskineville library painted with @mahtous
5th Lane Mackay
Mural painted in 5th lane Mackay - North Queensland.
Finch Hatton Bird Bath
Mural painted in Mackay North Queensland
Rolling Penny
Painted at Rolling Penny Cafe in Newtown with @krimsone
Slade Point Water Tower
Night time shot of Slade Point water tower painted in Mackay North Queensland.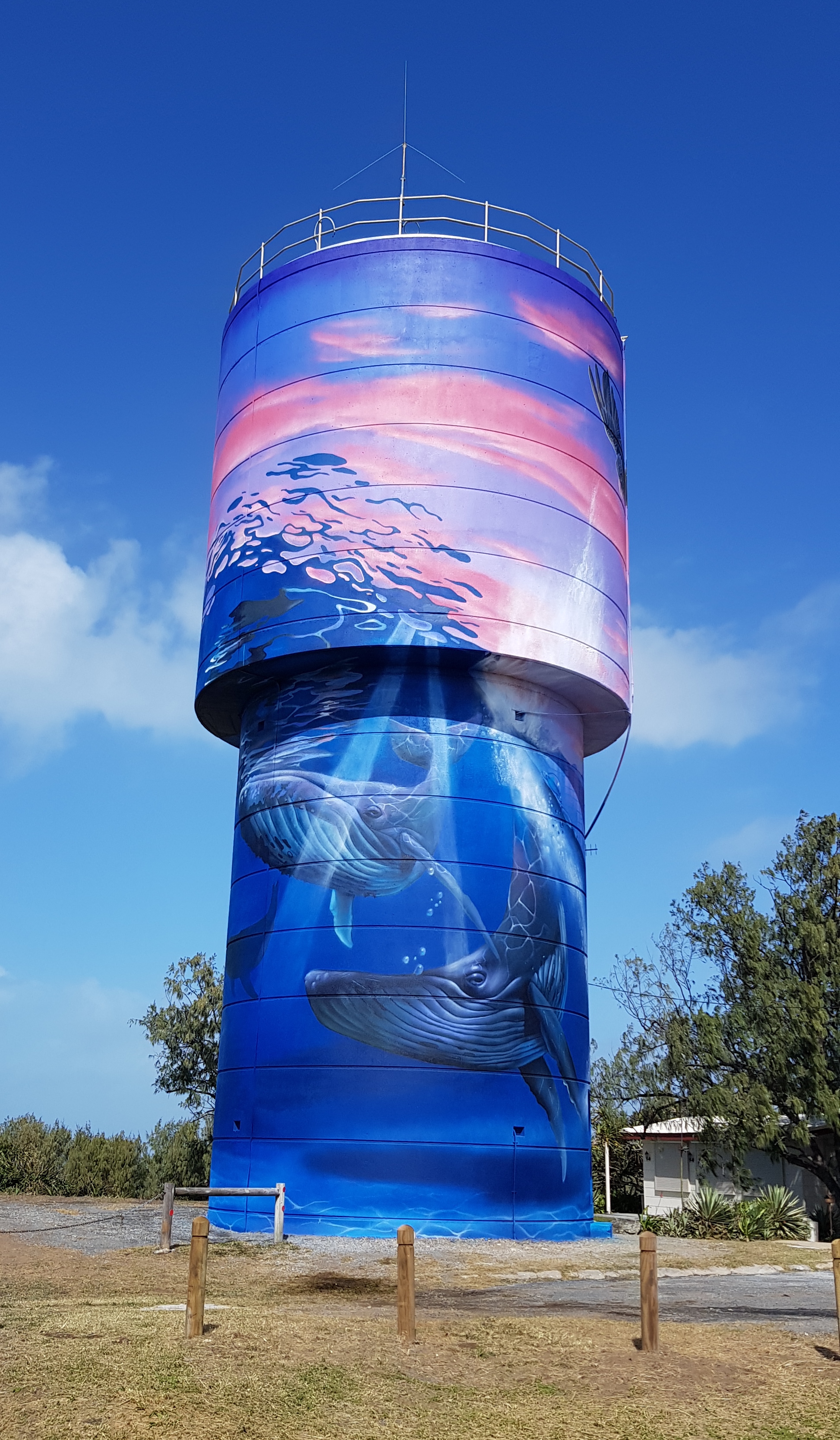 Slade Point Water Tower
Mural painted in Slade Point - Mackay North Queensland - 550m2
Our Lady of Dolours mural
Cabramatta Plaza
Collaboration with @Stynabyna at Cabramatta Plaza
Bexley North public school library mural
Wall painted at Bexley North public school with @Krimsone
Lockhart Water Tower
Mural painted in the centre of Lockhart NSW with @Krimsone
Coolangatta Plaza
Portrait painted at Coolangatta Plaza in QLD.
Jannali Public
Mural painted at Jannali Primary School NSW
Fairmont Indoor Pool
Mural painted for Fairmont Resort in Leura - Blue Mountains. with @krimsone
Katoomba
Mural painted with @Krimsone at the Street Art Walk in Katoomba, Blue Mountains at Beverly Place Katoomba.
Coral warrior
private commission - Enmore NSW
Cafe 1943
Piece painted on the side of Cafe 1943 in Rockdale NSW with @krimsone
Mermaid
Private Commission - Newtown. July 2016
Trunk Studios
Mural painted with @Krimsone at Trunk Studios - yoga studio in Dulwich Hill NSW.
Mt Colah Primary School
Mural painted at Mt Colah Primary School with Krimsone.
November 2017
Ready 2 Swim
Mural painted at 'Ready 2 Swim' swim school in Minchinbury NSW with Krimsone. October 2017
'Dream boat' - Upfest, Bristol
Mural painted at Upfest in Bristol - United Kingdom
With @krimsone
Awaken Life Chiropractor - Bondi
Painted at Awaken Life Chiropractor in Bondi Junction with @krimsone
Springwood Highschool
Mural painted at Springwood High School in the Blue Mountains with @krimsone
2017
Hudson the Grocer
Hudson the Grocer - Mt Colah 2017
Crimson Rosellas
Painted with Krimsone at Alexander's Cafe - Dapto 2017
Thread Together
Piece for Thread Together with Krimsone and Alex Grillanc.
Winter Magic Festival
Piece painted at Winter Magic Festival at the Street Art Walk in Katoomba. June 2016
Hornsby Water Tower
Under the sea themed mural painted for Sydney Water June 2016
Private Poolside Commission
At Umina NSW with @krimsone
Wentworthfalls Lyrebird
Lyrebird painted on Wentworthfalls watertower with Krimsone
January 2016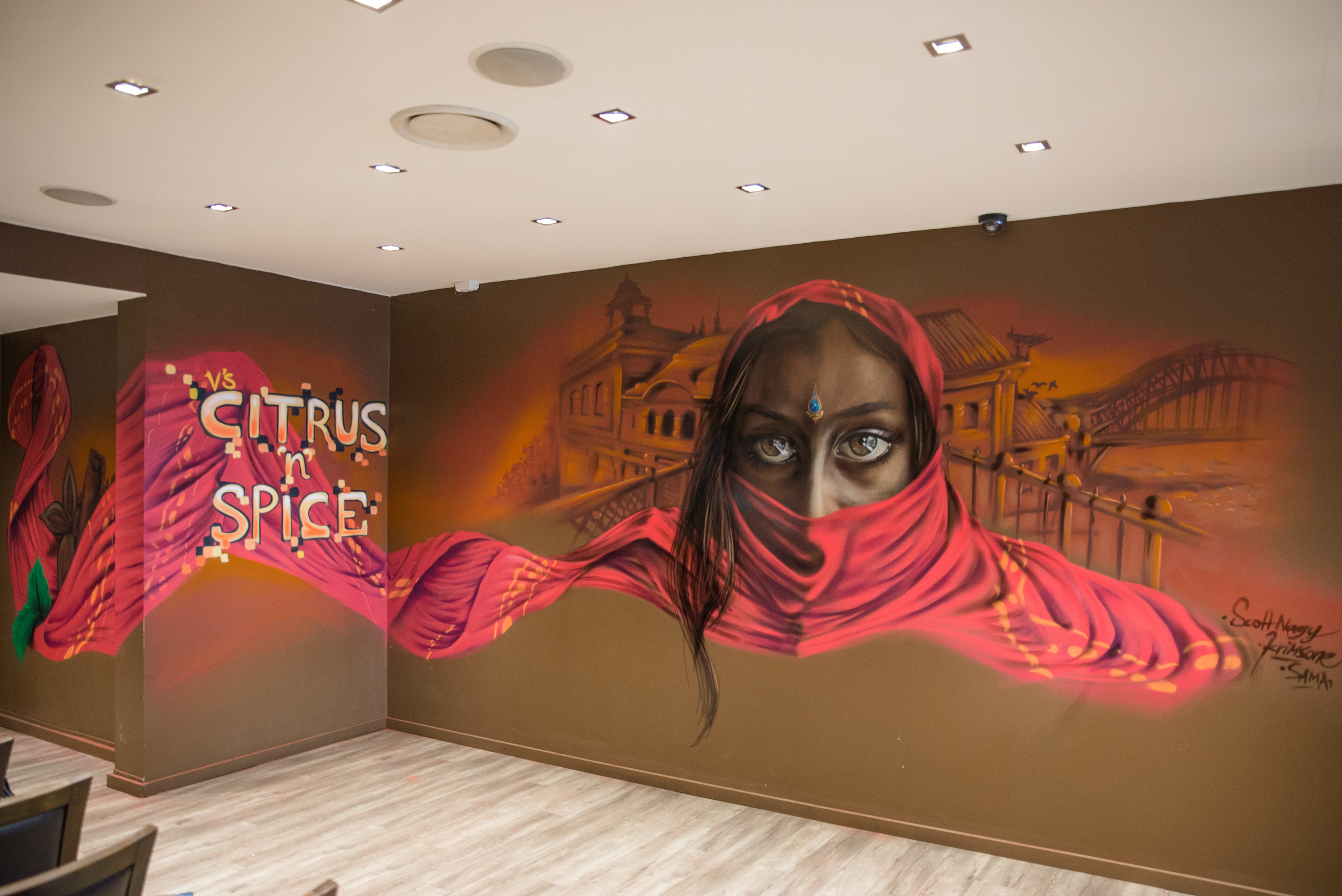 Citrus n Spice
Mural painted with Krimsone for 'V's Citrus n Spice' Indian cafe/restaurant in Newtown NSW. July 2015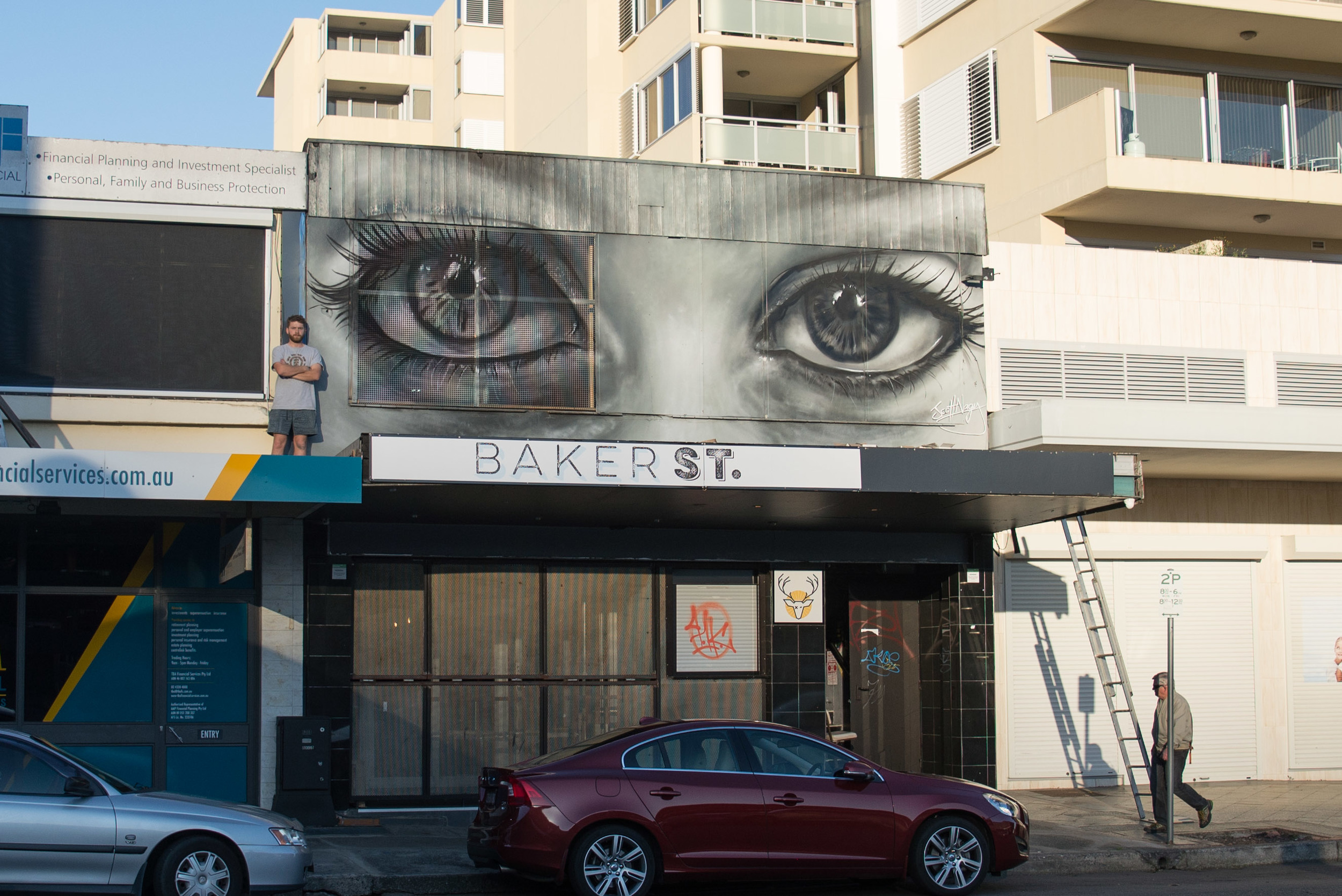 Craft Bar
Mural painted for Craft Bar in Gosford NSW. July 2015
Piece @ SAMA's Street Art Walk
Mural painted for the launch of Street Art Murals Australia's - Street Art Walk in Katoomba NSW. June 2015
About
I am multidisciplinary artist but primarily a painter. My portraiture is realized with a detailed approach and I like to play with lighting techniques such as chiaroscuro and tenebrism. My landscape pieces take on more surreal properties, as I tend to draw from memory and imagination.
I grew up in The Blue Mountains Australia developing my skills in aerosol as a youth with some of the most renowned local graffiti artists. I studied fine arts at Nepean Arts and Design Centre where I learnt traditional painting techniques, refining my knowledge in colour theory and perspective.
From mid 2015 I have been painting site-specific murals full time with a non-for-profit organization called Street Art Murals Australia – SAMA. I enjoy the process of responding to briefs by the client and travelling to paint in public spaces where my work can become part of the community.